"Just wanted to give you an update on Bella! She is such a beautiful dog. I am on my last class and then she gets to take the test to become a Therapy Dog. She is so sweet, full of energy and just a love to everyone. There isn't anyone she does not like. I am so happy to have her and we love her very much. Thank you again."


"Thought you might want to see what a beautiful dog Stella has grown into. She loved working sheep but I decided I did not want to keep sheep, so we started on agility and she is doing great. Can't believe how smart she is. She is just the most perfect dog and a much loved part of the family.... She saw the Vet for her health check and came out with a clean bill of health. She certainly has stolen our hearts. Thanks so much for letting us bring her into our home."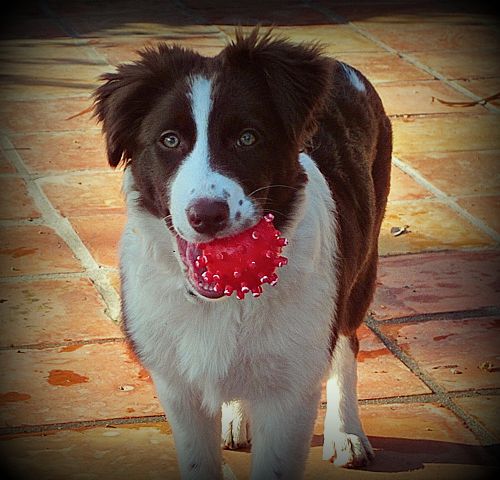 Daisy Mae
Daisy is all you said she would be, but most of all ADORABLE. Everyone loves her as she wants to snuggle to say hi and give kisses.
What a smart girl! As of today she knows hugs and kisses; "don't eat that" and "No!"; also "stay with me,"; runs into the house when I say "Let's go home;" sits for a treat; is learning to shake; plays fetch and "gives" the ball to me to throw again; and knows to go outdoors in the backyard to do her business. I'm taking her on short walks using a leash----she doesn't think much of that. She just plants her feet and refuses to go until finally giving in. But when I unhook the leash, she walks by my side and doesn't try to run. We are continually amazed at how fast she learns. And oh yeah.....she is a master at untying shoelaces! All this from a 10-week-old puppy. Beautiful, bright, curious, funny, cuddly, soft, loving, obedient----she is all of these and more. We have fallen in love.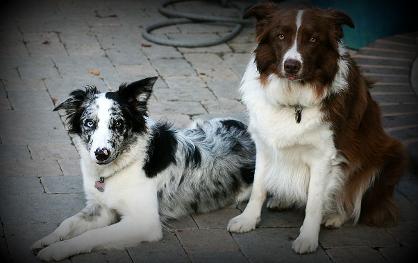 Dash & Tess
Our experience with Angie was perfect. No problems at all. We find her very honest and helpful even to this day when we have a question. Dash is perfect smart and the sweetest. Tess is smart and all love. Dash is now 2 and Tess is a year. We had no intentions of having another dog but I saw Tess on the website and fell in love. There dogs were very easy to train. They know all their commands, are completely potty trained and loved to play. So in short if your worried about a bad experience with Windy Hills Farm it is not going to happen. You will also get a smart, well-tempered, beautiful dog.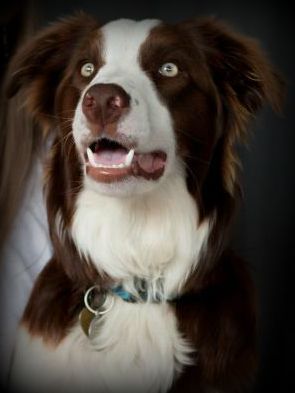 Blitzen
He is wonderful! He is so sweet! Thank for such a wonderful puppy!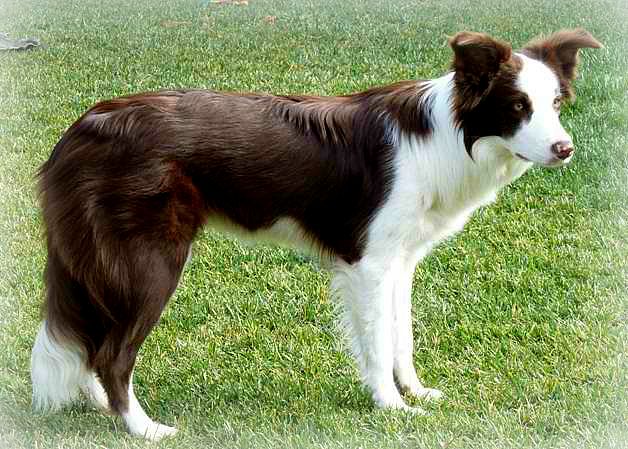 Maggie
Since the night we brought Maggie home, shehas been a delight. And as we all know, she is gorgeous. So many people stop us on our walks and comment on how beautiful she is… More importantly, her temperament could not be better. She loves every dog and person that we meet. She is a real snugger with our family… Maggie is so smart and obedient that we can tell her once that something is off limits and she does not go near it again. Well, maybe she needs an occasional reminder now and then, but I can not believe how well she learns and listens…We love Maggie's playful side…Hope all is well with your family and all the dogs.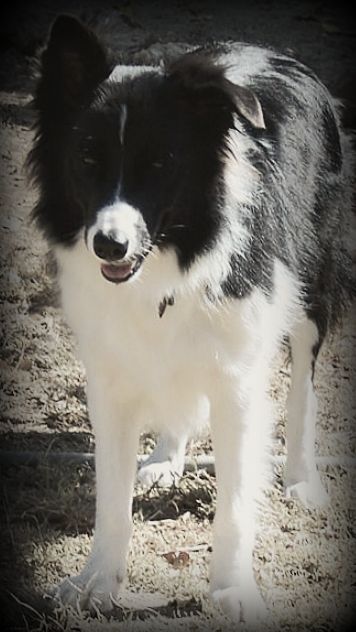 Beau
Beau is such a delight! He is super playful and loving, sweet and perfect! We are just in love with him, and our 3 year old Border Collie, Benny is in love with him too. Beau loves Benny just the same, he follows him around like a true puppy and when he can't see Benny he wimpers, they are great for each other. I just wanted to send you a quick note to say thanks for the great addition to our family

"Gretta is a wonderful blessing to our home! Thank you so much again. She is a dream come true."
"We can't thank you enough for giving us the opportunity to own a German shepherd puppy like Franko. He's doing well. He's very intelligent and energetic. He loves to play and sleep. We've started taking him to obedience training and he's responding well… Thank you very much!"
"I want to thank you for breeding such an awesome German Shepherd. Siji is extremely smart, heathy and athletic! She has more endurance tan her Australian Shepherd best friend with whom she loves to run, very high drive to learn new thing and an excellent guard dog temperament! Her obedience training has been a breeze! Not to mention I get stopped everywhere she goes and receive complements on her beautiful coat! Thank you!"